Cortex Logic's vehicle to operationalize AI, Data Science, IoT and Big Data & Analytics is called CORTEX AI Engine and is focused on business outcomes such as increased productivity and revenue, reducing risk, lowering costs, creating strategic value, enable smart automation, enhancing customer experience, and implementing more targeted sales and marketing. Cortex Logic's AI solutions are typically characterized by solving core business problems and needs in a practical, cost-effective way using all available data and smart technology in an end-to-end, full stack, integrated, scalable, and secure manner.
Business value drivers for operationalizing Artificial Intelligence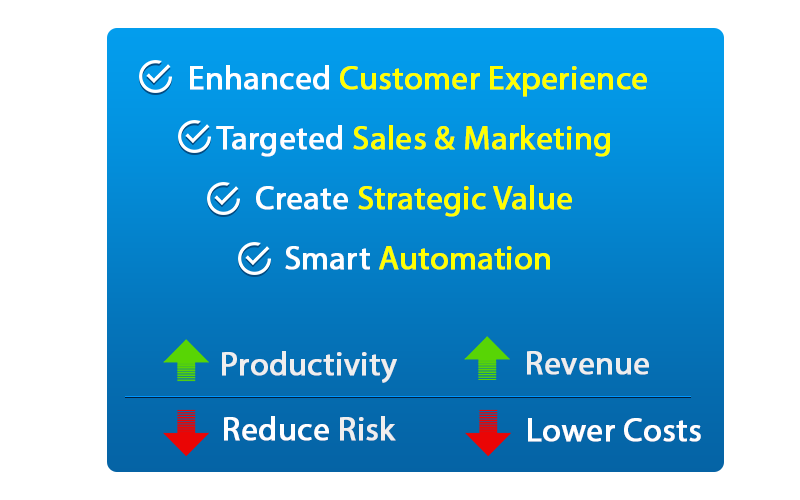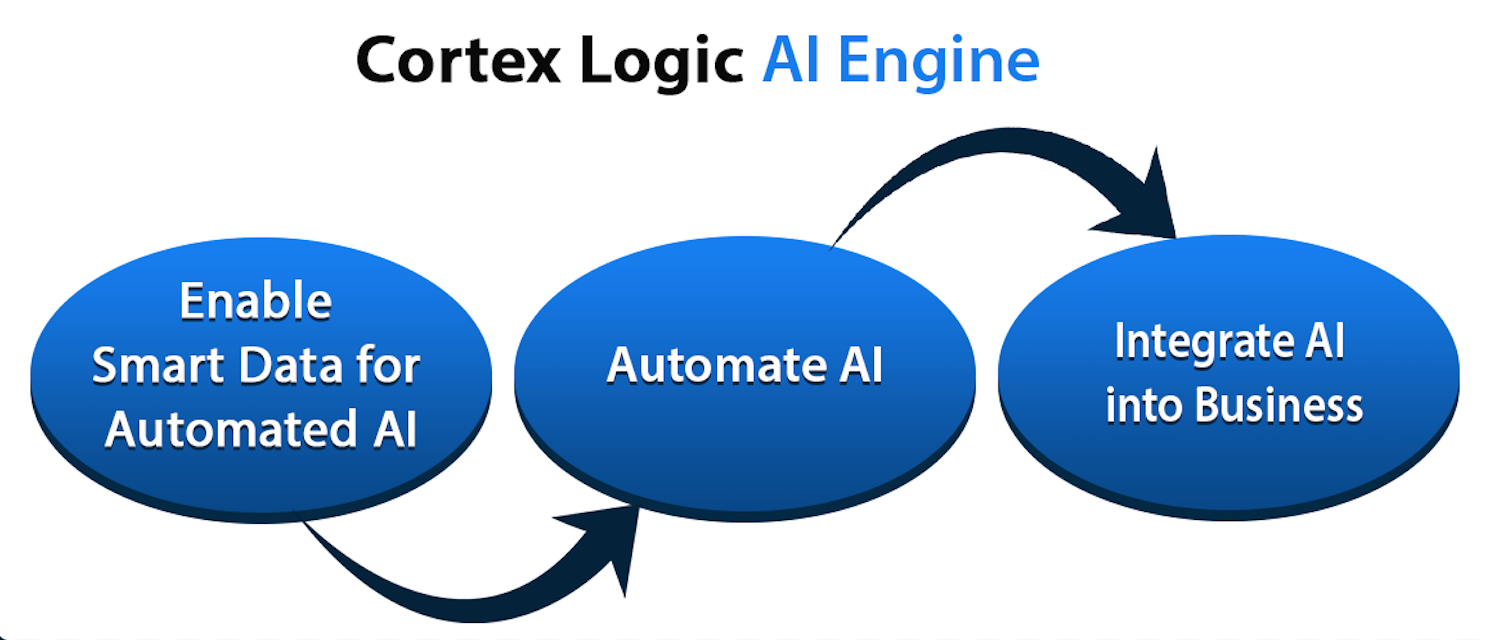 &nbsp
In order to help businesses thrive in the Smart Technology Era, Cortex Logic deploys the CORTEX AI Engine to deliver AI-based solutions to solve business needs with respect to an optimized business, a satisfied and growing customer base, productive employees and smart systems to support the business' smart digital transformation.
The CORTEX AI Engine enables a Business to thrive in Smart Technology Era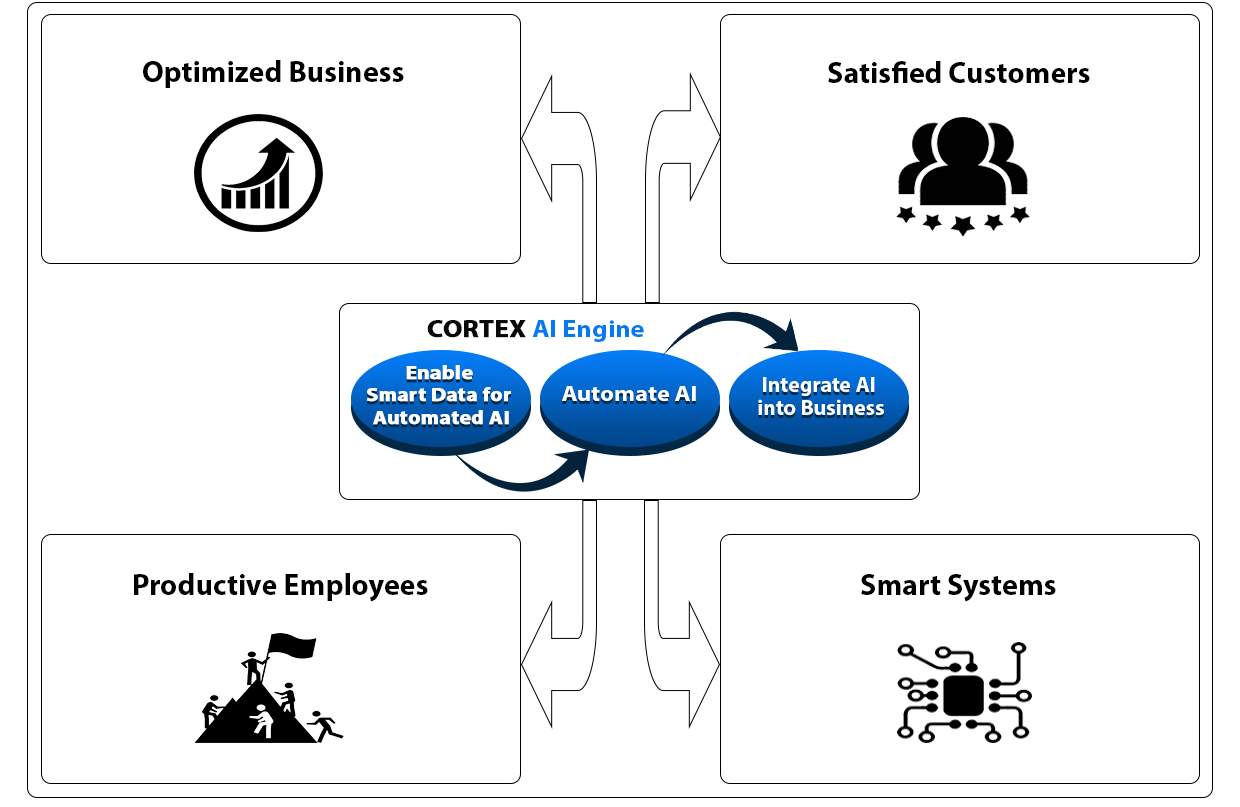 The CORTEX AI Engine is used to operationalize solutions in the CORTEX AI Library such as strategic business transformation & optimization, human capital valuation & employee profiling, intelligent virtual assistants, robo-advisors, process optimization, predictive maintenance, fraud detection, churn prediction, advanced risk scoring, machine learning-based trading, real-time customer insights, smart recommendations and purchase prediction, personalized search, cyber security, medical risk prediction, and precision medicine. These solutions typically addresses business needs with respect to an optimized business, a satisfied customer base, productive employees and smart systems.
CORTEX AI Library of Solutions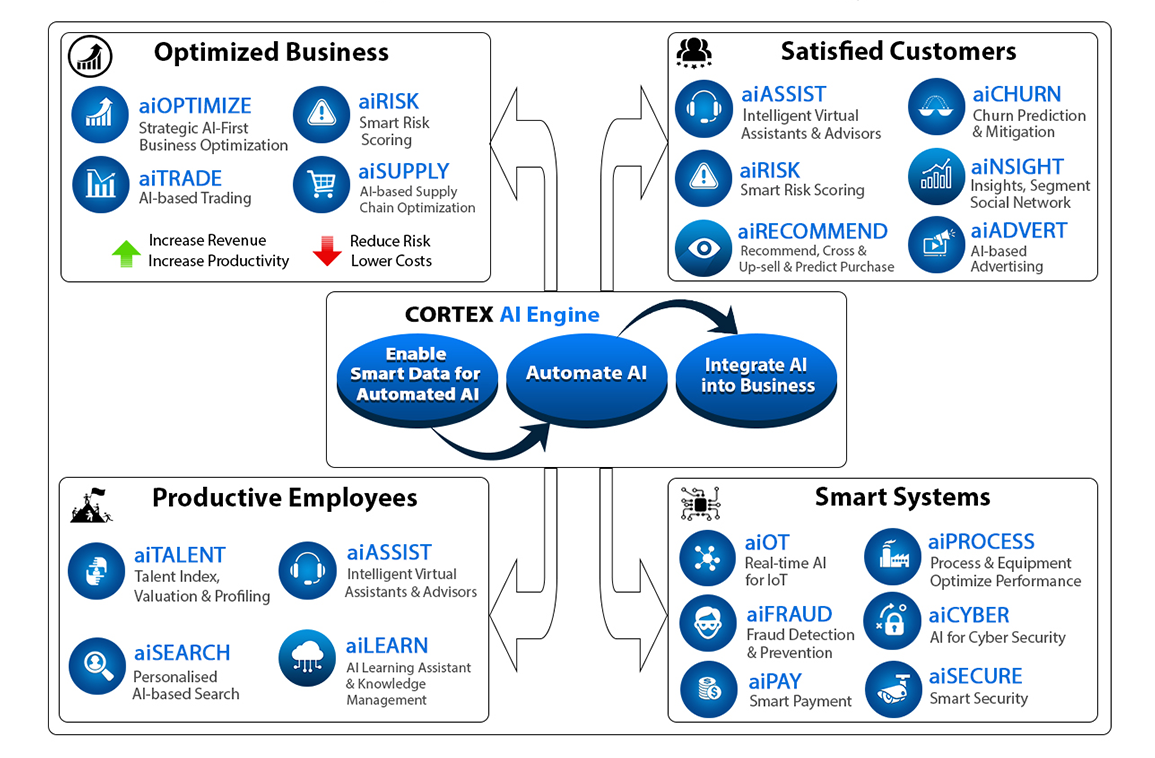 The Value Drivers for Business
Increased operational efficiency, effectiveness and revenue
Creating strategic value via faster, better and more proactive decisions, enhanced scalability, new business models, and revenue growth opportunities
Enhance customer experience via real-time, on demand, digital, personalized service delivery, assistance and advice which is enabled via 360 degree insights about the customer
Targeted sales and marketing
The components of the CORTEX AI Engine
Enable Smart Data for Automated AI
Enabling smart data for automated AI involves providing a soliddata lake and warehouse infrastructure that can not only deal with the volume,velocity and variety of structured and unstructured data but also enable rapid access to all data via flexible data models,data preparation and smart data layers for analytics and automated AI systems.It should support polyglot persistence and facilitate access to various source systems via data virtualization,distributed processing and other system components.The multi-platform architecture should also provide a governance model to support trust and security,master data management, data federation,data cataloging, automation, support for all types and levels of users,and the ability to facilitate near real-time analysis on high velocity data,massive parallel processing and in-memory compute.
Automate AI
This type of data and compute infrastructure is essential to operationalize Data Science and implement automated AI systems where there is significant reuse of feature libraries and data preparation pipelines for generating deep insights via data exploration, analysis, contextualized data, modelling, and predictive models in a development and productionized context.
Integrate AI into the Business
The CORTEX AI Engine then ensures that the analytic outputs, scores and predictions are integrated into the business via an Analytics services layer that involves, amongst others, automated analytics dashboards, intelligent assistants, a range of deployed models, simulation and optimisation service and real-time machine learning. The integration into business processes involves for example:
On-demand delivery models via access-anywhere analytics services and context-aware business applications,
Push delivery models via alert and respond and location-based services, and
Embedded delivery models via workflow and interaction automation and smart devices and systems.
Operationalizing AI via the CORTEX AI Engine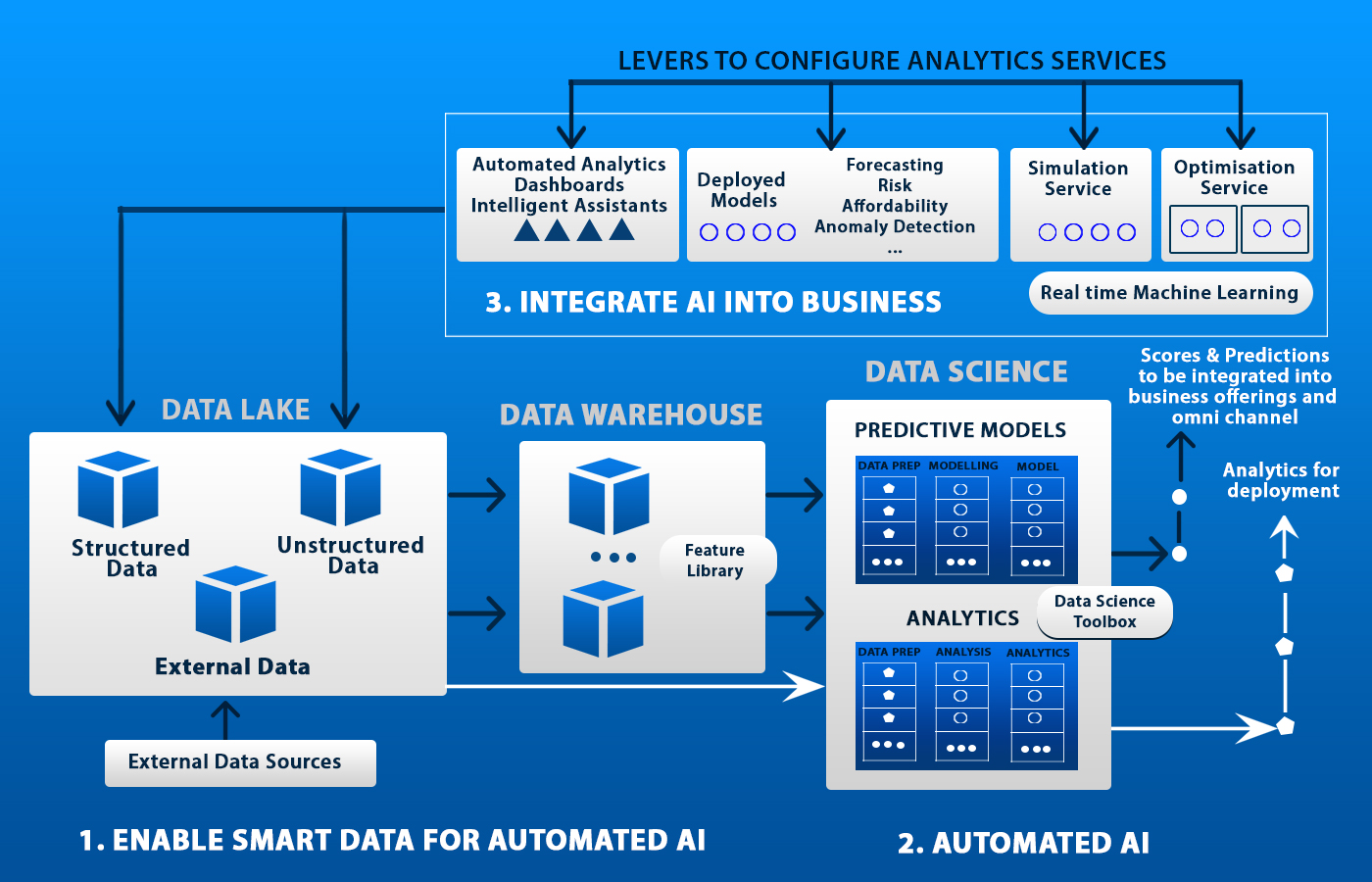 Example Value Drivers for Business