CORTEX aiTALENT
Talent Index, Valuation, Employee Profiling & Assistance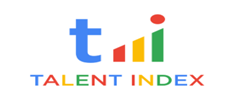 CORTEX aiTALENT or The Talent Index (TTI) is an end-to-end integrated AI-based solution that provides a human capital index or talent index, employee profiling and assistance, and human capital valuation using all available structured and unstructured data.
Human Capital is the new Delta. This is why we have created The Talent Index. TTI serves as the new Human Capital Standard and Human Capital Indexing platform for enterprise and industry. It leverages machine learning to run predictions and recommendations directly related to the key issues that businesses face today. These include regulation, diversity, inclusion, risk, performance, efficiency, value, Employer Value Propositions (EVP) and ultimately, Human Capital Valuation models.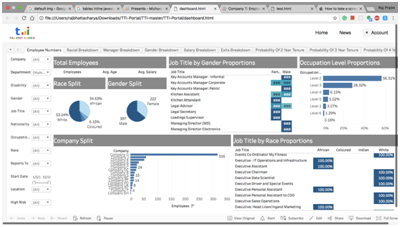 The Talent Index is an Artificial Intelligence platform for Human Capital Assets or Employees. The Talent Index AI platform is designed to enable large scale and automated processing of structured and unstructured Human Capital Asset data from various sources, from internal HR data through credit agency data, health data and education information. The AI Engine then maps the Employee Lifecycle for enterprise, by function, level, gender, race, geolocation, education levels or any other required metric based on the employee profile. Each employee is profiled as an asset in the organization and aligned to the corporate workflow based on, for example, their family situation, geolocation, health profile or credit profile. This allows organisations to amortize all investments made in terms of the employee over the expected employee lifecycle. Expenses can include recruitment costs, training and development and on-boarding expenses and provides a basis for Human Capital Asset Valuation Methods .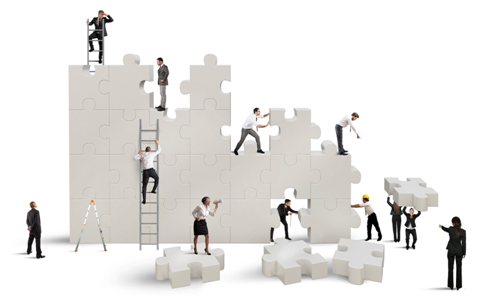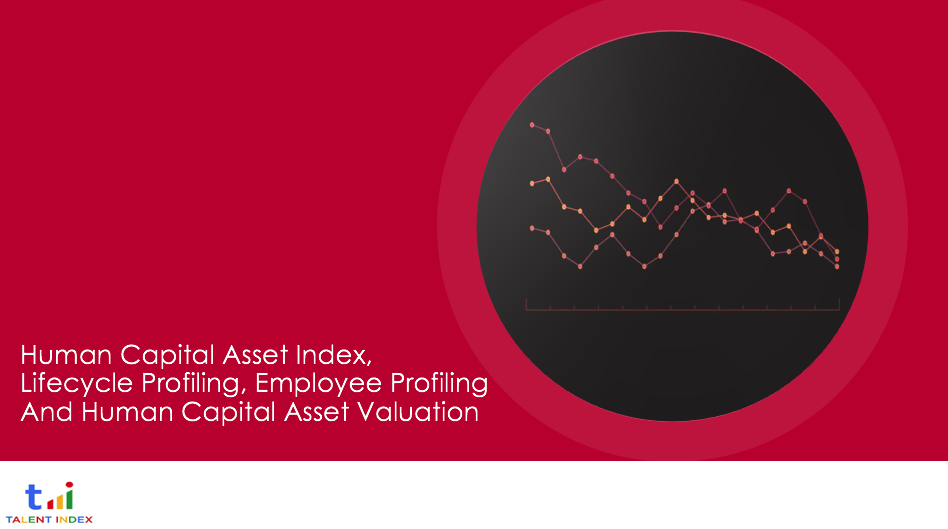 Key Solution Areas
Lifecycle Profiling
The Talent Index uses all available HR data at client level along with a number of external data 36 Ó Cortex Logic (Pty) Ltd sources in order to map the employee lifecycle by function, level, diversity, geolocation, education level, sentiment, income and other metrics.
Using this data, The Talent Index understands and predicts the employee lifecycle and will share key insights with enterprise in real time.
Risk Profiling
The Talent Index profiles employees and builds a risk and performance matrix at an individual level, functional level and group level.
Modules can include a health index, sentiment index, credit index and an employee lifecycle prediction.
Through the thorough analysis and understanding of the employee lifecycle in enterprise, with patterns and correlations totally understood across all data sets, the risks associated with Human Capital Assets can be mitigated in a proactive manner.
Benchmarking
Corporate can benchmark in real time, salaries, attrition rates, diversity portfolios, performance and other key metrics against the market, providing market insights and intelligence like never before.
The Talent Index is also creating a Market Human Capital Library using the latest AI technology, which will allow market insights and indices at a level never achieved before.
Workflow Alignment
The Talent Index aligns your Human Capital Assets to the workflow of your business to ensure a lower Human Capital Asset Risk Profile with an enhanced performance profile. Examples can include flexible working hours, geolocation optimisation & health interventions.
Human Capital Valuation
The Talent Index has the ability to predict the employee lifecycle with an 80% accuracy. For the first time, corporate can now capitalize Human Capital Assets and amortize the Human Capital Assets over the expected lifecycle as with other assets.