Operationalizing AI to Help Business & Society Thrive
Dr Jacques Ludik was one of the global speakers at Swiss Cognitive's first Virtual  Conference, co-organised with  Capital on 31st March and 1st April of 2020. He delivered a keynote on "Operationalizing Artificial Intelligence to help Businesses and Society Thrive in the Smart Technology Era".
The conference gave an intensive overview from various industry-perspectives on how  helps us to overcome challenges caused by the Coronavirus, and how this technology is going to provide us with new ways of processes and functioning after the crisis. The Virtual  Conference was attended by 500 attendees, calling-in from 20 countries, and its content was spread through Swiss Cognitive's social media channels, reaching 400k followers in the  eco-system.
"For any business to stay relevant and thrive given the swift pace of change and disruption in the Smart Technology Era, it needs to be transformed into an -enabled data-driven business and have increasingly more real-time intelligence on all aspects of its internal operations, customer needs and impact, and competitive and collaborative forces in the ecosystem in which the business operates…" said, Jacques Ludik.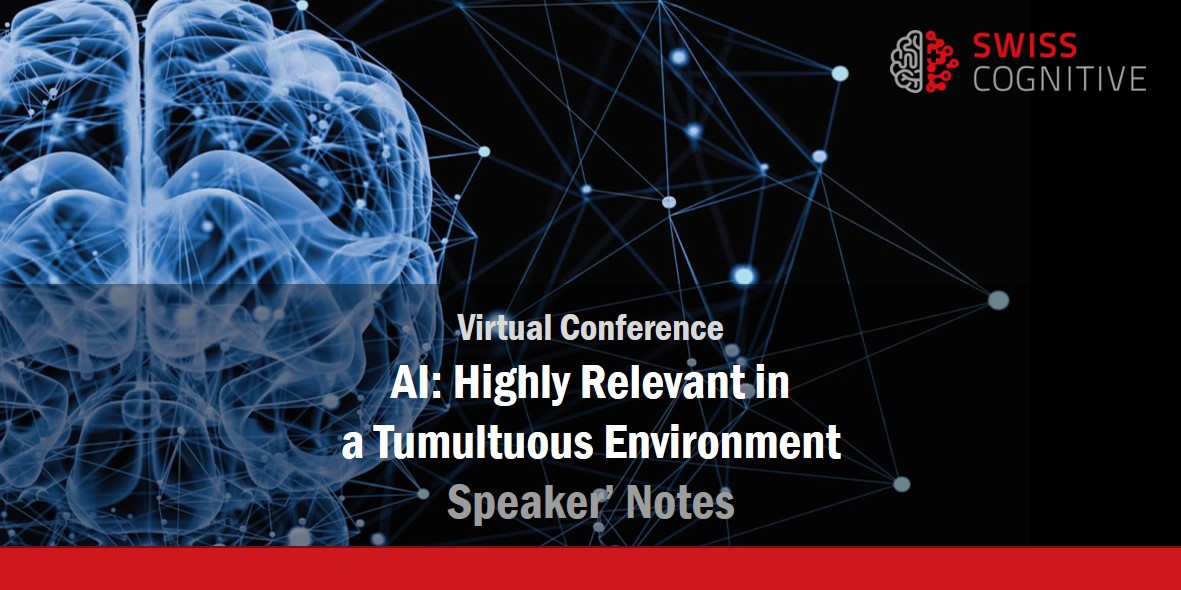 To view Dr Jacques Ludik's keynote presentation, click here: Operationalizing AI to Help Business & Society Thrive in the Smart Technology Era